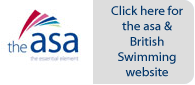 Our teaching specification  swimming pool is 10m by 5m and is heated to 32 degrees.
Courses run for a duration of six weeks.
One half hour lesson per week.
Small Classes
From age 3 years upwards.
Cost: £40.00 per child, per course of six consecutive weeks.
Timetable.
Monday to Friday:  4pm to 7pm
Saturday :  9am to 3pm.
ENROL NOW.
Tel. 01204 658531
Email our reception
Instructors  are A.S.A Qualified and Criminal Records Bureau checked.
Instructors teach in the water with the beginners.